Celebrating 170+ Years of God's Faithfulness!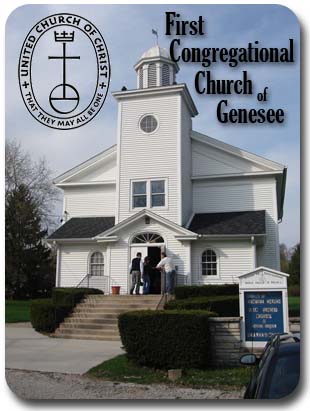 Worship hours have changed to 9:00AM.  Join us in person or via Zoom using the link below!  Note Zoom service is at 10:30AM, broadcast from our sister Church in Hartland.
The Messenger News letter's most current copy is available for download here:
Messenger, January-February, 2023
UPCOMING EVENTS
2023 Annual Meeting – January 29th, 2023 following 10:30 worship service.
HISTORY
To celebrate our past and God's faithfulness, we've put together a nine-part history of Genesee Church, from 1843 to the present. You can download each section below!
Verse of the Day
Luke 14:11 " For all who exalt themselves will be humbled, and those who humble themselves will be exalted."