Celebrating 170+ Years of God's Faithfulness!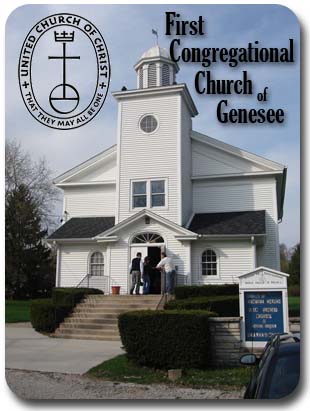 Worship hours have changed to 10:30AM.  Join us in person or via Zoom using the link below!  Note Zoom service is at 9AM, broadcast from our sister Church in Hartland.
The Messenger News letter's most current copy is available for download here:
Messenger, January-February, 2023
UPCOMING EVENTS
Pastor Dave's Last Sunday as our Interim Pastor – Sunday, February 26th at 10:30 – please come and thank him for his service.
Pastor James Langreder's first Sunday as our new settled Pastor – Sunday, March 12th at 10:30 – please come and welcome him!
HISTORY
To celebrate our past and God's faithfulness, we've put together a nine-part history of Genesee Church, from 1843 to the present. You can download each section below!
Verse of the Day
Luke 14:11 " For all who exalt themselves will be humbled, and those who humble themselves will be exalted."