Celebrating 170 Years of God's Faithfulness!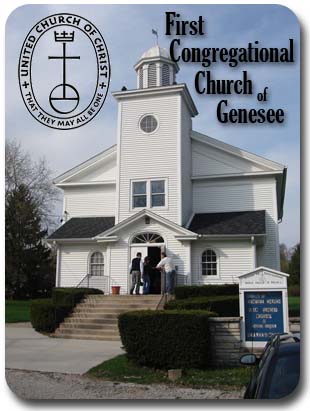 The First Congregational Church of Genesee is celebrating our 170th year! (We were founded before Wisconsin was admitted to the Union!)
To celebrate our past and God's faithfulness, we've put together a nine-part history of Genesee Church, from 1843 to the present. You can download each section below!
The Messenger Newsletter
Download the November/December 2019 copy of The Messenger Newsletter.
Verse of the Day
"This is God's Message, the God who made earth, made it livable and lasting, known everywhere as God: 'Call to me and I will answer you. I'll tell you marvelous and wondrous things that you could never figure out on your own.'"
Jeremiah 33:2-3